🚀 ICF MCC Master Class Series 1 – Photo Coaching🚀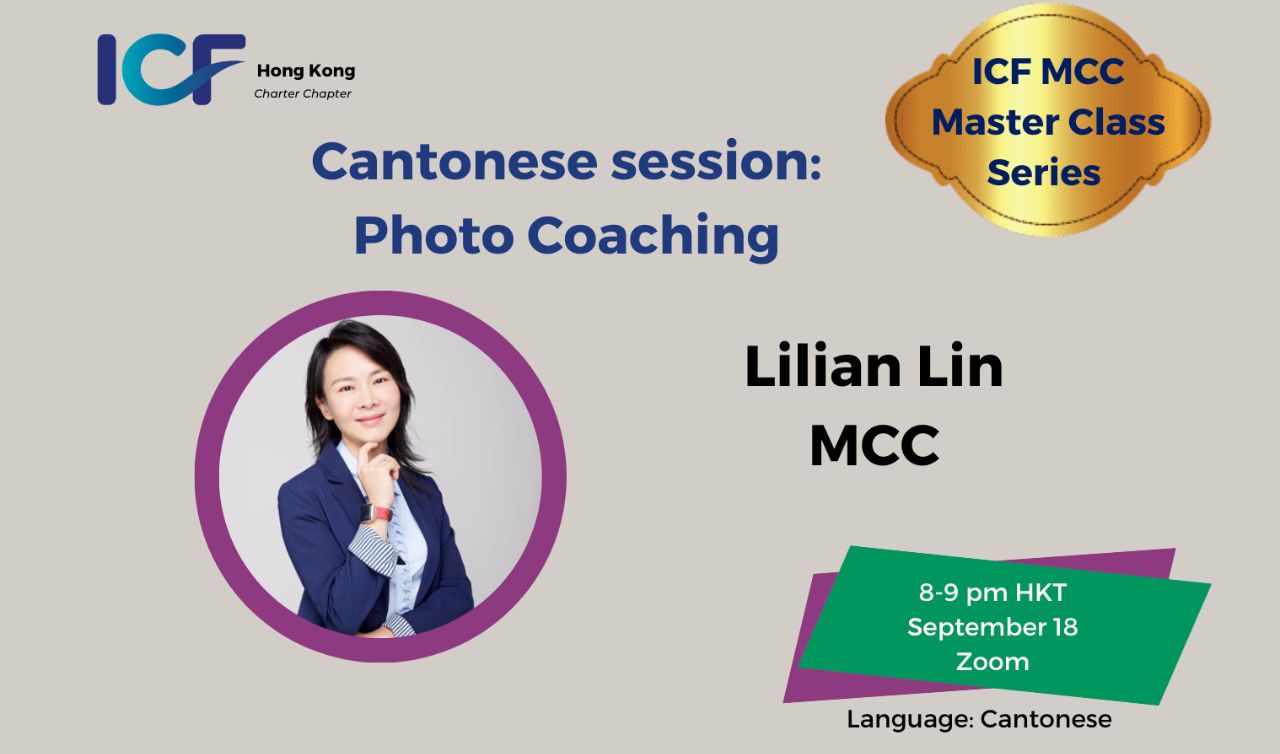 📣 We're thrilled to kick off this enlightening journey with our first ICF MCC, Lilian Lin. She's a dynamic force in the coaching world, specializing in photo coaching for individuals and organizations. Discover the transformative power of using photos in coaching and learn how to integrate photo coaching into the corporate landscape. Don't miss out – register now to uncover a new dimension in coaching!
🌟 Meet Lilian Lin:
🔹 MCC, Master Certified Coach, International Coach Federation (ICF)
🔹 20 years of senior management experience with World Fortune 500 companies
🔹 External mentor for MBA at South China University of Technology
🔹 Senior mentor in digital flow for enterprises
🔹 Senior mentor in photo therapy
🔹 Senior mentor in Points of You
ICF MCC Master Class Series 1 – Photo Coaching by Lilian Lin
Date: 8-9 pm, HKT, Monday, September 18th 2023
Host: Lilian Lin, MCC
Venue: Zoom
[Free for both members and non-members, No seat limitation]
Attending this event in full qualifies you for 1 CCE credit for Resources Development.