🚀 ICF MCC Master Class Series 2 & In-Person Meet-up🚀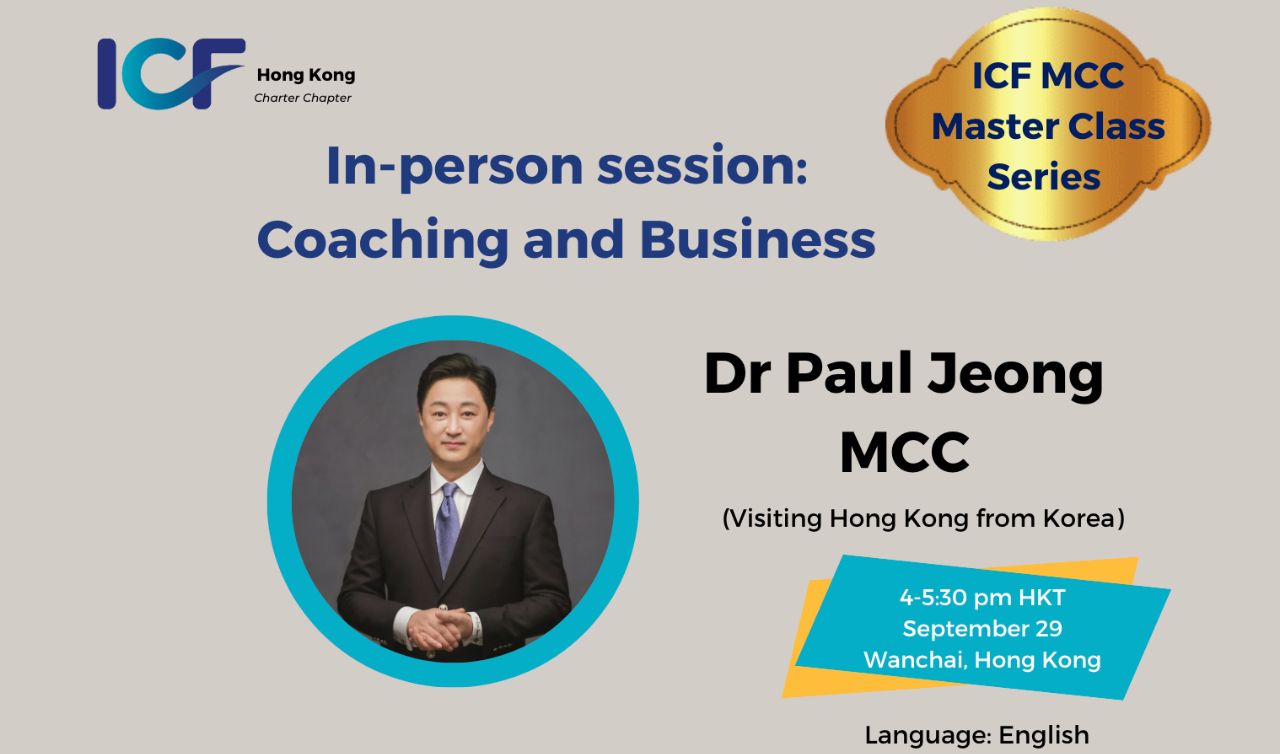 Our second ICF MCC Master Class will feature the esteemed Dr. Paul Jeong. Join us on September 29th when Dr. Paul visits Hong Kong to connect with our coaching community in person. As an ICF MCC coach with extensive experience in Asia, he will share insights on coaching as a business and supporting business leaders through various cycles.
💡 Highlights of Dr. Paul Jeong's Master Class:
✅ Coaching business leaders through cycles
✅ Strategies for building a profitable coaching business
🌐 Secure your spot and gain invaluable insights from these master coaches who bring decades of expertise to the table. Get ready to elevate your coaching skills and expand your horizons with these outstanding mentors.
🥂Following Dr. Paul's session, we will also take this opportunity to network with our members in Hong Kong in person.
🔗 Register now and be part of this unique learning journey. Stay tuned for more updates and inspiring content from our distinguished speakers!
🌟 Meet Dr. Paul Jeong:
🔹 Visiting Hong Kong from Korea
🔹 Teaching 130+ ICF ACTP CPCP
🔹 Two decades of coaching service from Fortune 500 to Government Leadership
🔹 The First Master Coach from both ICF and IAC, Published 20+ Books, Centering Master Over 30 years, Professor
ICF MCC Master Class Series 2 – Coaching and Business by Dr. Paul Jeong
Time: 4:00-5:30 pm, HKT, Friday, September 29th 2023
Venue: The Desk Wan Chai
Fees: HKD 100 for members and HKD 150 for non-members
Note: Non-refundable, except in the event of cancellation due to force majeure.
Attending this event in full qualifies you for 1.5 CCE credit for Resources Development.