In Between the Lines: Dive Deep into the Competancy of Creating Awareness (Dr Ben Koh, MCC)
In Between the Lines:
Dive Deep into the Competency of Creating Awareness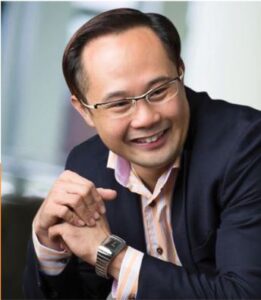 Just a friendly reminder of our upcoming event THIS THURSDAY, 13 June, 2019. Sign-up below if you are interested!
ICF Hong Kong is pleased to present a talk by Dr. Ben Koh, MCC, on how to offer change that is truly transformational.
Coaches are expected to work at a deeper level with their clients and the challenge is to bring them into awareness that is evocative and rich in learning.
This practical workshop aims to demonstrate the dynamic interactions between listening and asking as well as how to integrate this understanding to heighten awareness and deepen the learning in the coaching process.
Expected Learning Outcomes:
Gain an integrative approach in understanding the core competency Creating Awareness
Unpack the ICF Competency for Creating Awareness at PCC and MCC skillset level
About our speaker:
Dr Ben Koh, MCC, is considered among the most influential thought leaders in the field of transformative learning. He has created his proprietary coaching framework known as Awareness-Clarity Choice Conversation that seeks to heightens awareness and deepens the learning to enable change that is deep and sustainable.
With nearly 20 years of experience, Ben has brought the benefits of coaching to organisations helping leaders raise the bar on their performance and managing their success. Using his deep and evocative style of coaching, he enables leaders to experience powerful shift in their thinking and empowers them to lead from an inside-out approach. He partners with his clients and inspires them deeply to use their innate capacity to excel in what matters most, enabling them to flourish in their full leadership capacity. HRD World Congress recognises his contributions and has conferred him as one of the 101 Top Global Coaching Leaders for 2018.
This CCE Event is eligible for the following CCE Units
Core Competencies 2
Resource Development* 0