Increasing Coaching Competency Using Ancient Widsom (Teri-E Belf, MCC)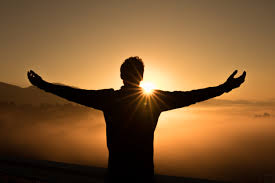 About the Webinar:
Ancient Wisdom found in The Kybalion (Greek and Egyptian hermetic philosophy) contains the spiritual underpinnings of the coaching profession. Exploring and to some extent understanding and applying this wisdom, has been shown to impact a coach's level of mastery.
This presentation is an overview of the parallels between The Kybalion and coaching, comparing 8 of the principles of The Kybalion with each of the 11 key ICF coaching competencies in spiritually descriptive language. The principles are: Mentalism, Vibration, Cause and Effect, Polarity, Neutralization, Correspondence, Rhythm and Gender. The presentation includes many real coaching examples and 3 quick exercises to demonstrate the principles. Participants will identify ways to apply the new knowledge gained with clients. Q&A as time permits.
Key Take-Aways:
Learn how the coaching profession and general principles of spirituality intertwine.
Increase awareness of the spiritual underpinning of each ICF core competency.
Action steps to apply new awareness.
About Teri-E:
SUN Logo
Teri-E Belf, MA, CAGS, is the world's 1st MCC and grateful recipient of the 2018 ICF Circle of Distinction Award, is a purposeful coaching leader since 1987 offering personal and professional coaching on 5 continents and 30 years as a coach trainer and mentor. She founded and directs Success Unlimited Network® (SUN), with an ICF Coach Training and Certification Program rooted in life purpose and spirituality. Her books, Coaching With Spirit, Simply Live it UP, and Facilitating Life Purpose, 30 Amazon publications, workshops, keynotes, media appearances and 12 YouTubes (YouTube.com- search Teri-E Belf) reveal her contagious enthusiastic passion for coaching and living. I coach, train coaches and mentor coaches and I still love it!
Further information:
www.kybalion.org/TheKybalion.pdf
Belf, T., Coaching with Spirit: Allowing Success to Emerge. John Wiley & Sons, 2002.
Available in English and Spanish.
Articles on Amazon:
Belf, T., Increase Coaching Competency using Ancient Wisdom: The Spiritual Side of Coaching. April 4, 2014
Belf, T., Manifestation: Coaching from Possibilities to Action. January 11, 2015
Belf, T., Synchronized Listening: Active Listening as a Being Competency. April 28, 2014
Belf, T., How to Successfully Market Coaching with Spiritual Perspectives. February 15, 2010
Source Acknowledgements: Public domain, author's proprietary materials. This material is part of the ICF accredited ACTP program, Success Unlimited Network® Coach Training and Certification Program

International Coach Federation (ICF) Hong Kong Charter Chapter is dedicated to advancing the coaching profession by setting high standards, supporting independent certification and building a worldwide network of trained coaching professionals.
The ICF Global Vision is to make "coaching is an integral part of a thriving society and every ICF Member represents the highest quality of professional coaching."