Riding the wave of change: supporting your client through the lense of AQ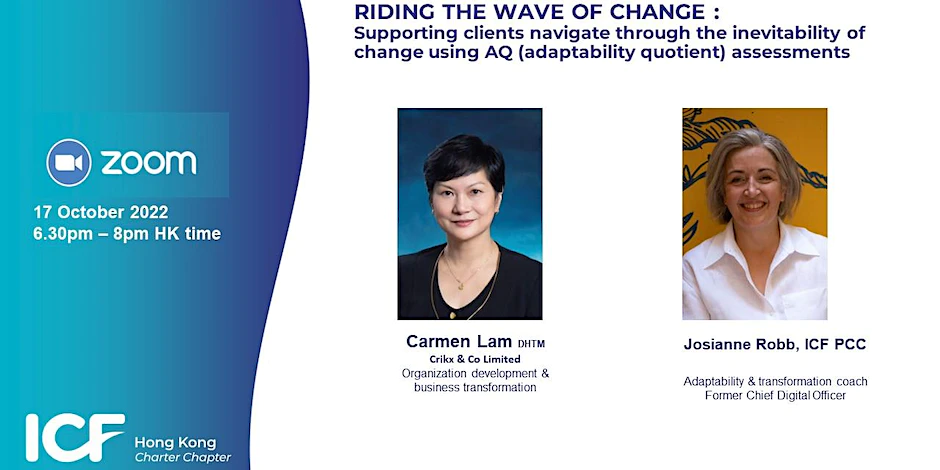 Join Carmen Lam & Josianne Robb in this introduction to the Adaptability Quotient, its assessment and application in your coaching practice.
In a world where change will continue to accelerate, the ability to adapt & thrive will become more important than ever, not only in the professional arena, but in all parts of our lives.
There is no shortage of assessment tools available to support leadership development interventions however very few tools focus on adaptability.
This introductory session proposes to bring a relatively new tool to your awareness, focussed exclusively to adaptability in the workplace.
Hosted by Angela Lee in the first of a series of events dedicated to coaching tools, Carmen Lam and Josianne Robb will share their experience of using AQ assessments.
To register for the event, click here.