What Systemic Are You? (Dr. Paul Lawrence)
Dr. Paul Lawrence, is Principal at Centre for Coaching in Organisations.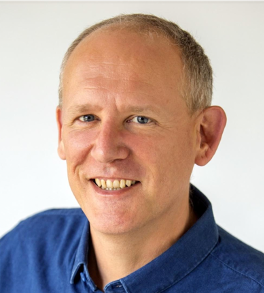 Coaching is defined by ICF as: "partnering with clients in a thought-provoking and creative process that inspires them to maximise their personal and professional potential".
Systemic coaching works on the premise that in order to 'maximise our potential' we must understand the nature of human systems, and how the systems we interact with have a profound impact on us, and we on them.
We have a natural tendency of overestimating our capacity to understand the world around us. Technology can make things worse by magnifying the impact of our actions. Conscious purpose can also contribute to the escalation of conflict. So how do we as coaches, address complex issues of our clients without exacerbating their problems?
We may need to slow things down, not speed things up, and to facilitate the emergence of a new awareness. If our clients are thinking about the world in overly simple terms, then it falls upon us to develop the capacity to think more systemically.
In his webinar, we will look into what it means to be a 'systemic' coach. You will gain:
An understanding of different ways of being 'systemic',
Self-awareness as to the nature of your own systemic practice,
An understanding on how to develop your practice in this space, and
Guidance on how you can become more of the systemic you want to be.
We are privileged and thankful to have Dr Paul Lawrence host this webinar for ICF Hong Kong.
After completing a PhD in Psychology, Paul embarked on a corporate career with BP plc, leading teams and businesses in the UK, Spain, Portugal, Australia and Japan. Paul has been working as a coach and consultant since 2007. He is based in Sydney, Australia, and has over 3,500 coaching hours working with individuals, groups and teams. Paul conducts research on a regular basis and has published more than dozen academic articles and book chapters. He has authored three books Leading Change: How Successful Leaders Approach Change Management, Coaching in Three Dimensions: Meeting the Challenges of a Complex World and The Tao of Dialogue. He is currently working on a book on Systemic Coaching to be published by Routledge. Paul teaches coaching at the Sydney Business School, University of Wollongong. He is an Honorary Research Associate at Oxford Brookes University, and represents both the Association for Coaching and Association of Coaching Supervisors in Australia.