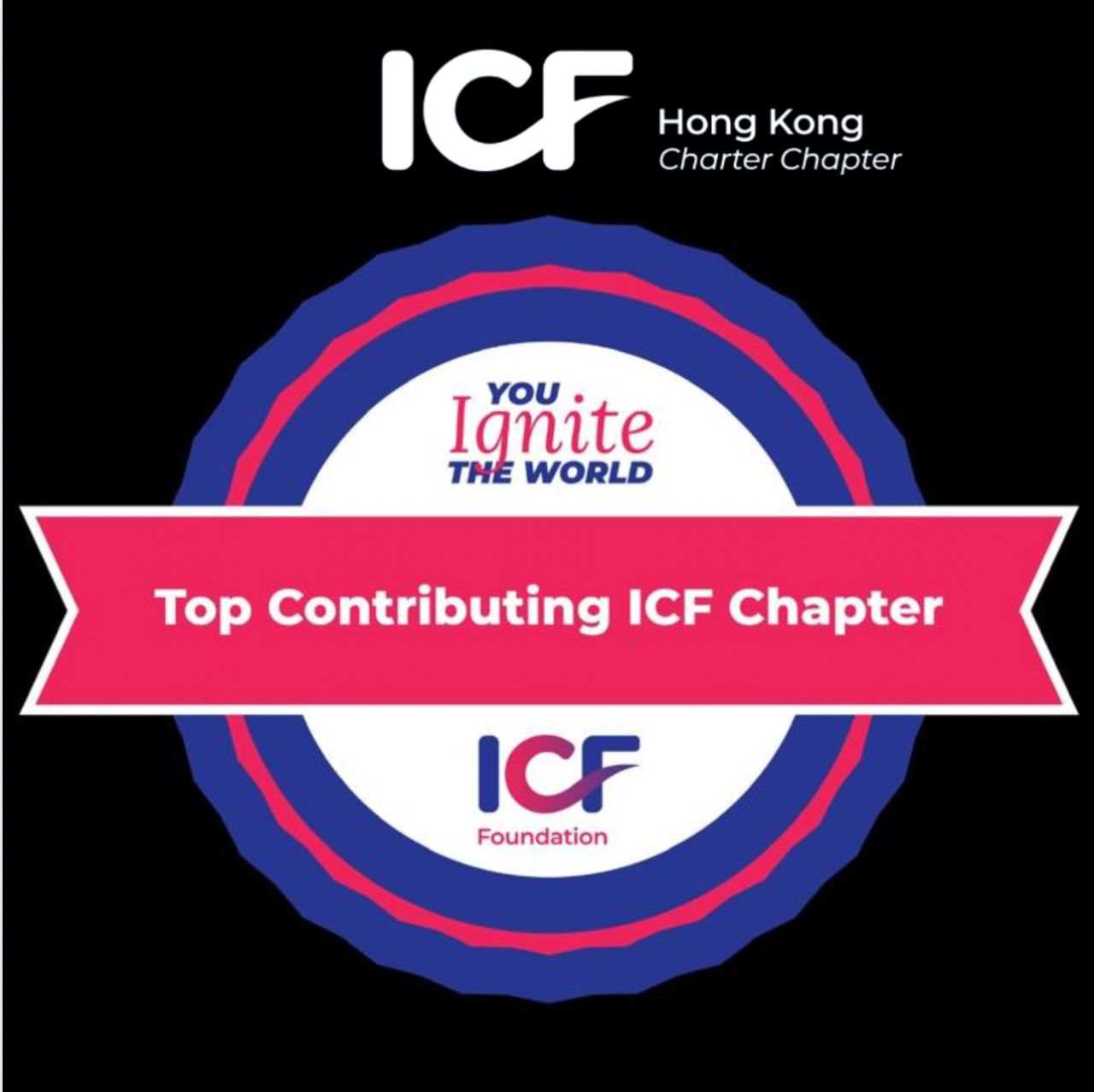 🎉 Thank You for Your Ignite Donation Support! 🎉
🏆 ICF HK Wins Top Contributing ICF Chapter Award! 🏆
We are thrilled to announce that ICF Hong Kong has been awarded the Top Contributing ICF Chapter Award for our efforts in supporting the Ignite Initiative through generous donations. This incredible achievement would not have been possible without the generosity of our dedicated members and communities. Thank you so much everyone!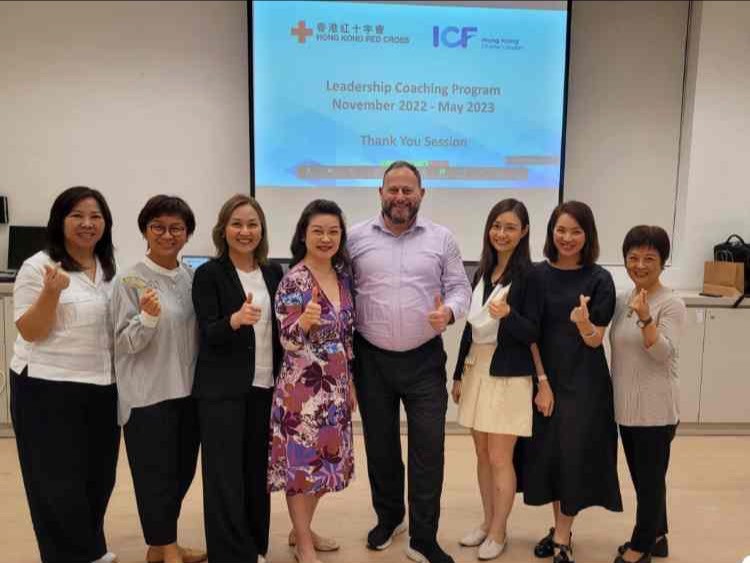 Calling Volunteer Coaches for Hong Kong Red Cross
Following the success of two phases of coaching cooperation with Hong Kong Red Cross over the past two years, we are now seeking 15 ICF accredited coaches for Phase 3. Are you ready to make a meaningful impact in Hong Kong? Join us as a volunteer coach with Hong Kong Red Cross in our ongoing mission to Ignite social progress through coaching!
Programme details for Phase 3:
Volunteer coaches must hold a current ACC, PCC or MCC credential.
Coachees for Phase 3 will be Senior Managers and Managers of Hong Kong Red Cross. Coaching to be conducted in Cantonese.
Engagement will span over 6 sessions, taking place between August 2023 and February 2024. Coaches have the option to conduct sessions either face-to-face or virtually, based on their preference and coachee availability.
Application Process:
To apply, please send an email to elaine@elainetongcoaching.com by 7 July 2023, with the following information:
Email Heading (for filtering): Red Cross
Advice your current ICF accreditation: ACC, PCC, or MCC
Confirm you are able to coach in Cantonese
Attach your Coaching Bio, which will be shared with potential coachees
We encourage all coaches who have previously applied and not been paired to re-apply. Shortlisted coaches will be contacted by Elaine Tong, Programme Lead, for a Zoom briefing evening on 25 July 2023 (Tuesday).
Beyond HKRC: More volunteer coaches needed
The Social Impact Team at ICF HK is looking for dynamic and self-motivated ICF credentialed member coaches, who can offer their dedicated time and service in coaching individuals from participating NGOs (Non-profit organisations) under the ICF Foundation's Ignite Initiative.
Under the Ignite Initiative, ICFHK is preparing to provide pro bono coaching to partner organisations, whose mission is aligned with the United Nations 2030 Sustainable Development Goal.
If you want to be a part of this remarkable mission to demonstrate the positive impact of coaching for social progress, please fill in this Google form by July 31, 2023. Engagement period: between August 21 and April 30, 2023.
For further information or queries, don't hesitate to contact the Social Impact Directors at volunteering@icfhk.org.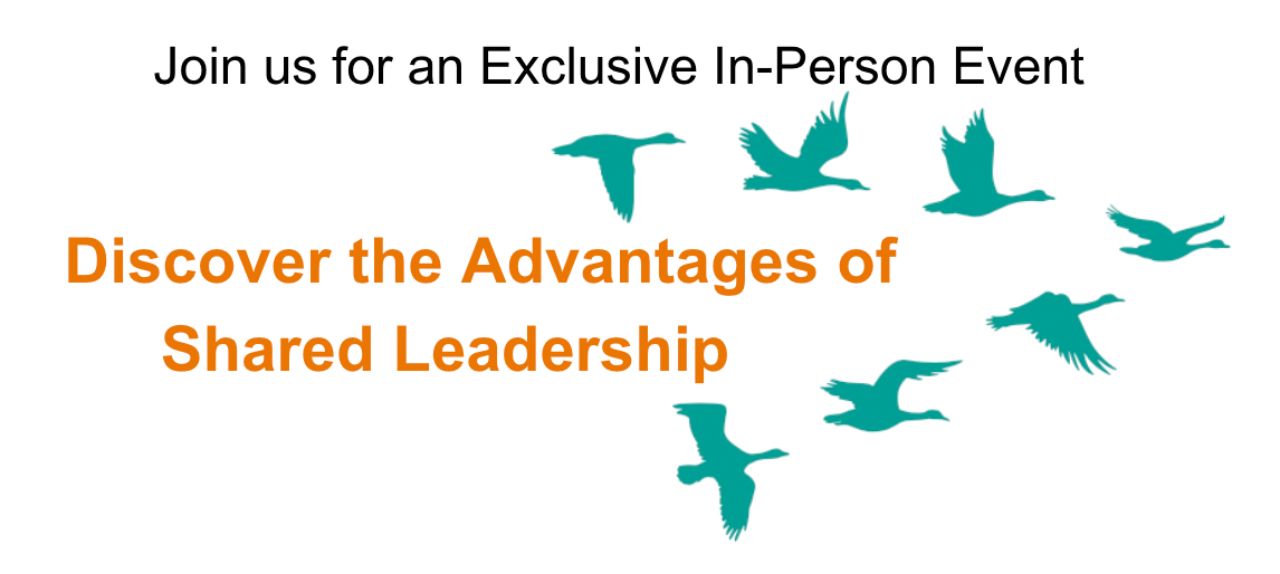 Are you eager to enhance your effectiveness in leading teams? Do you aspire to drive team collaboration, nurture talent, and achieve sustainable high-performance and success? If so, we invite you to join us for an in-person event that will empower you with the insights of Shared Leadership and its remarkable advantages!
✨ Date: 6 p.m.-8 p.m., Friday, July 7th 2023
✨Location: The Executive Centre Event Space, Central, Hong Kong
🌿 Key Highlights:
🔹 The 5 Disciplines: Uncover the core principles behind creating Shared Leadership Advantages, drawing inspiration from the dynamics of flying geese.
🔹 Success Stories: Gain insights from real-world examples that showcase the profound impact of Shared Leadership on leaders and teams, transforming their performance and outcomes.
🔹 Networking Opportunities: Connect with like-minded professionals, expand your network, and forge valuable relationships within our vibrant community.
🔹 Book Signing: Get a chance to secure a personally signed copy of the author's newly published book, delving deeper into the realm of Shared Leadership.
Join us and discover how your team can harness the power of Shared Leadership and soar even higher, just like a flock of flying geese.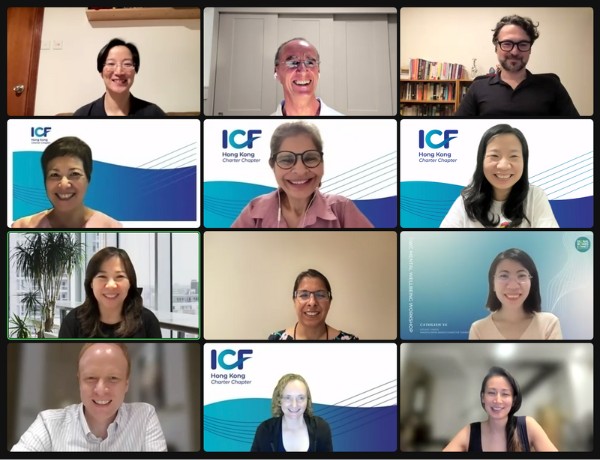 Unlocking the Power of Relational Mindfulness in Coaching
At the ICF HK's first Happy Hour session in 2023 tonight, we experienced a profoundly enriching relational mindfulness session with Genevieve Heng and Brian Henderson. The session left us with a renewed sense of presence and a deeper understanding of the transformative potential of mindfulness in coaching.
Heartfelt congratulations
to all the coaches who have recently obtained a new credential or successfully renewed their certification! Your remarkable achievements serve as a testament to your unwavering commitment and relentless pursuit of excellence.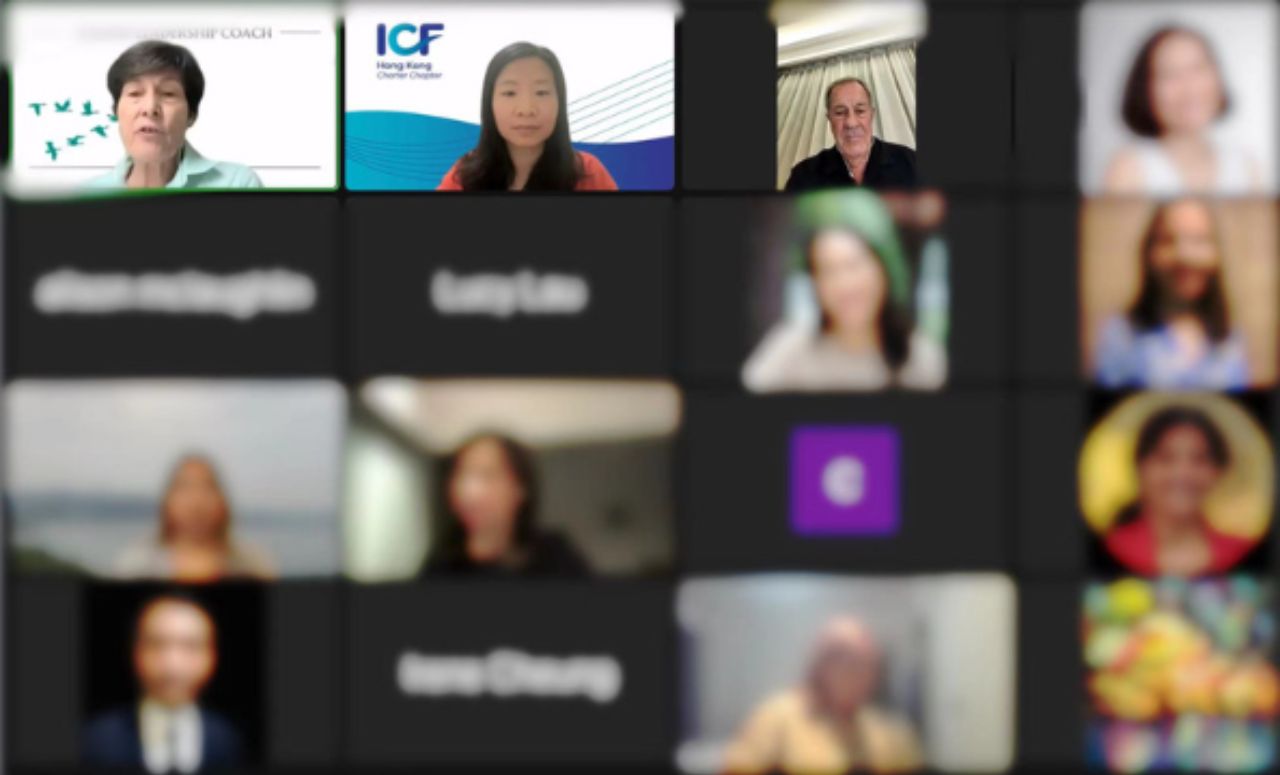 Team Coaching: Basic and Beyond
Erinie Turner and Pam Birkett shared the definition, concepts,, tools, and stories of team coaching. They also addressed participants' questions on the differences between team coaching and training, the challenges transiting from an individual coach to a team coach, and the typical duration of team coaching in supporting a corporate client.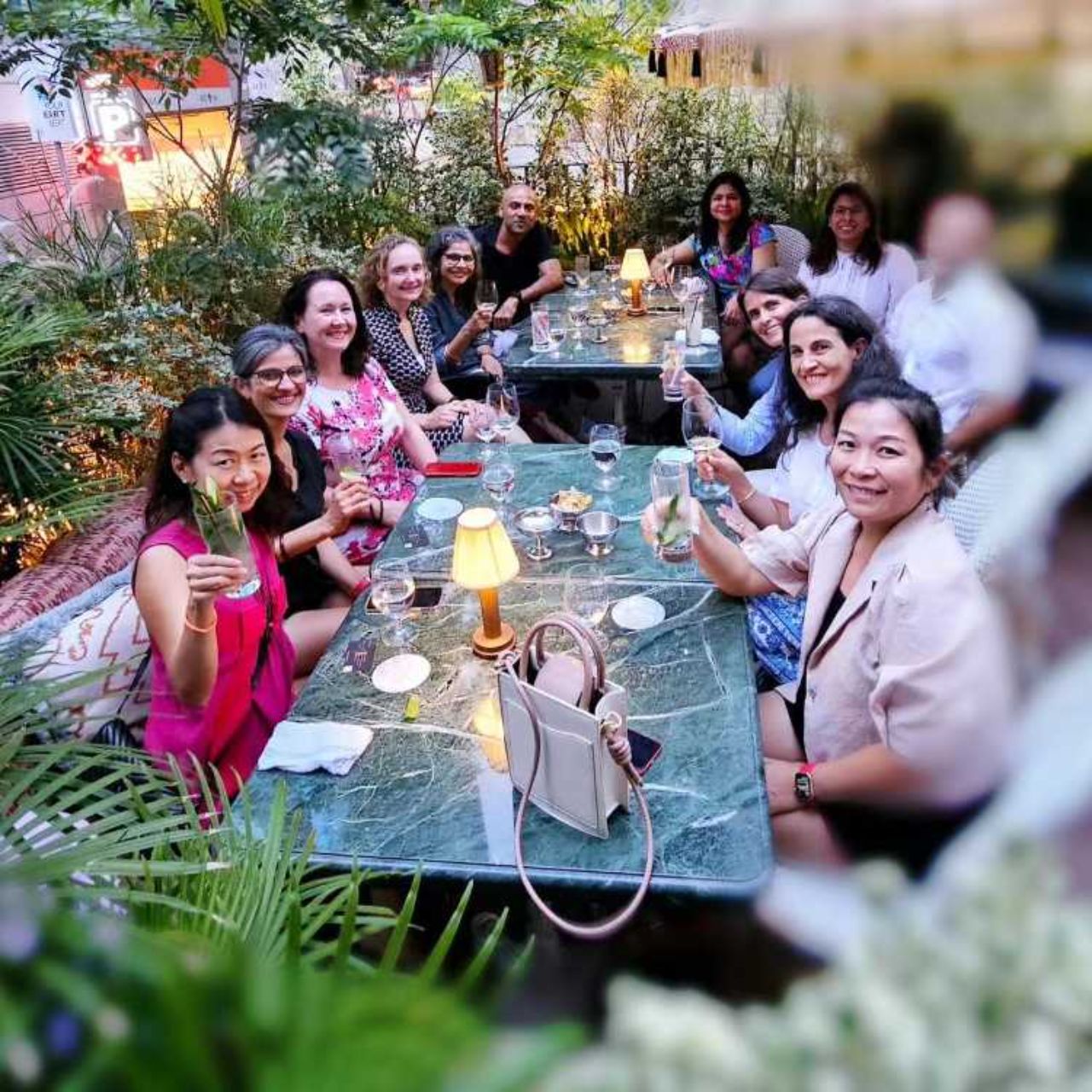 HK Coaches Casual Catch-up on June 23 at Botanical Garden
Join us at ICF HK
WhatsApp/WeChat Groups
To better connect with our members, we created two social chat groups: WhatsApp (link as below) and WeChat (name: ICFhongkong, QR code as shown on the right).
Welcome to click the link or scan the QR code to join the social communities. If you have any questions on WhatsApp or WeChat groups, please contact us at communications@icfhk.org.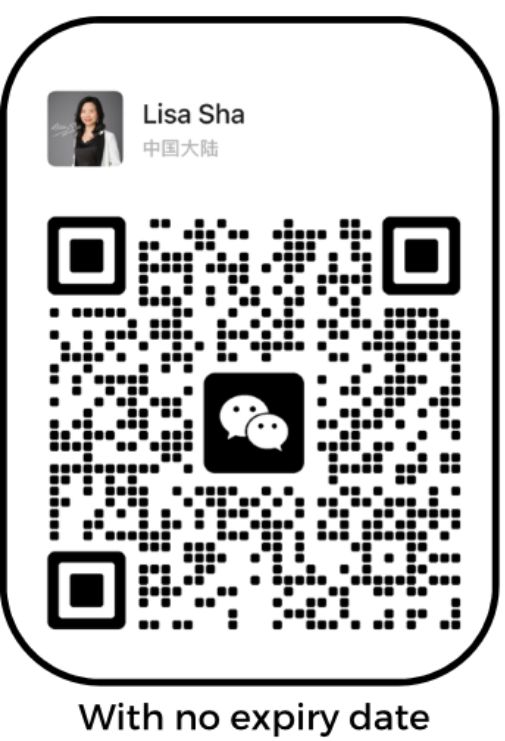 Building on the momentum of growing our community of coaches and increasing our presence and visibility across channels, ICF HK invites you to follow us on 
Instagram
 where you can stay updated on the trending news on coaching and leadership development. Tag us at @icfhongkong if you have anything valuable to share!